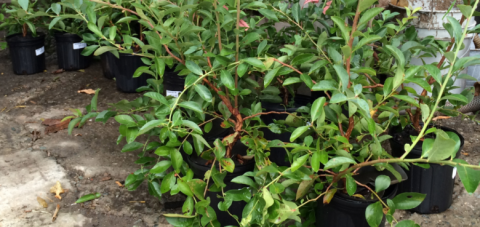 Hey!  We know this page is out of date, but we're working on an update for fall of 2019!  Stay tuned!
Fall Fruiting Plants Arriving Late September 2018
Fall is the best time to establish perennials, and why not make them edible!?!  Have you thought about adding any of these to your landscape?
Apples
Olives
Peaches
Pears
Plums
Plumcots
Blueberries
Figs
Hops
Blackberries
Raspberries
Well, we're bringing in all of these plus a couple varieties of ornamental trees to spruce up your landscapes!  And don't worry, Hillary has researched each variety to ensure we only offer you plants that are well suited for our area.  However, quantities are limited so check out the order form below for pricing and availability so you can reserve your stock now before they run out!