Posted October 27th, 2018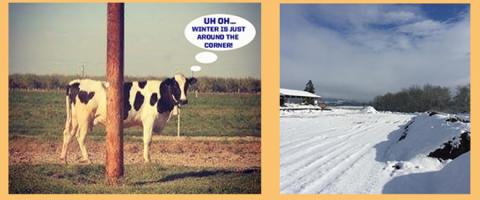 Organic Protocols for Fall - Sunday, November 4
We have a few spaces left!  Let us know by close of business Saturday if you'd like to attend!  Join us for fun and Angelina's famous sweet potato shepherds pies!
What:  Learn How to Build Biology In Your Growing Spaces and Think About Your Seed Starting Media
When:  Sunday, November 4th, 2018 @ 1:00pm
Where:  Country Farm & Home
Who:  YOU are invited to attend, FREE of charge!
FREE lunch provided by Angelina's Kitchen ...  just because we love you!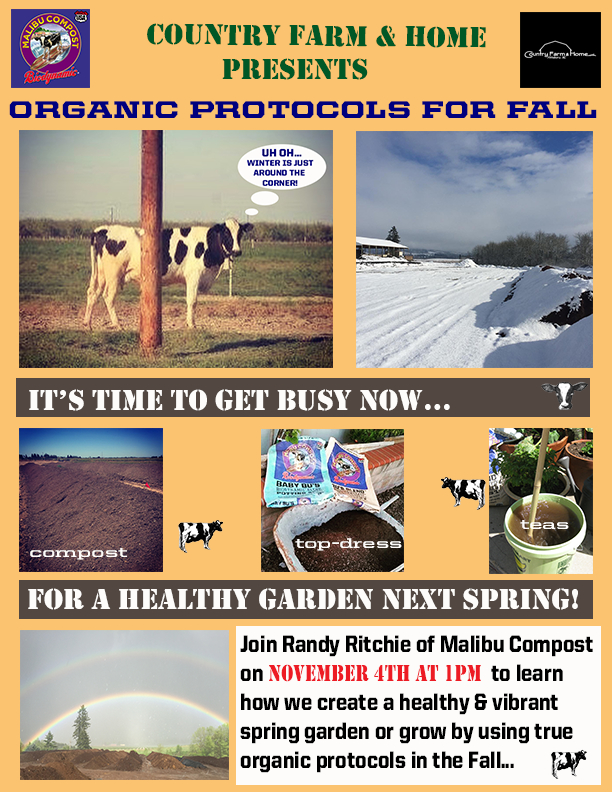 Randy Ritchie from Malibu Compost teaches how by increasing the biology, feeding the microbes in our fall growing spaces, we create a garden that will explode with health and vibrancy in the spring.  This class will focus on organic growing, types of compost, composting, true organic protocols, compost teas, and what the microbes are actually doing in our gardens.  Hillary and Melinda met Randy at a recent trade show and were impressed with his energy, commitment to organic growing practices, and his line of biodynamic growing media:  Malibu compost, potting media, and seed starter.  Many of our growers have expressed interest in a more nutrient rich media for seed starting, and we are bringing in Malibu Compost products starting this fall and winter to address these needs.  Although Randy's talk will include a variety of approaches to buildng soil biology, we hope those of you with transplant and potting media concerns will attend and bring your questions.  Please join us for this fun and informative event!  And you get a free Angelina's Kitchen lunch!