Posted February 3rd, 2017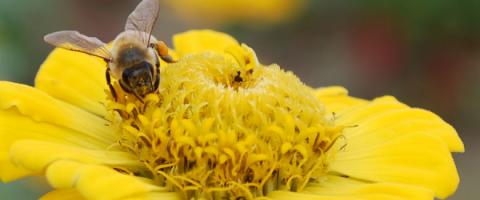 Come Check Out Our Newly Added Bee Room! 
Country Farm and Home is proud to team up with Beez Needz to offer you a broad selection of beekeeping supplies!  Whether you are a home gardener who wants to add a couple of hives to increase pollination or a seasoned beekeeper with hives all over the county, we think you'll be pleased with our competitive pricing, selection, and availability.
Are you just getting started and don't know how to "bee-gin"?  We have hired beekeeper Mike Campbell to assist you.  Mike is on staff three days a week and is here to help! 
Beekeeper Mike's Schedule:
Monday 9:30 - 5:00
Tuesday 9:30 - 5:00
Saturday 9:00 - 3:00
However, feel free to come in anytime!  The beekeeping supplies are located in the old power equipment showroom space, and you can browse and purchase supplies during all of our store hours. 
In the meantime, check out the link below for a list of our current inventory and pricing.  We're just getting started so if you are looking for items that you don't see on our price list, just ask.  We have access to almost anything and welcome your input as we grow this part of our business!