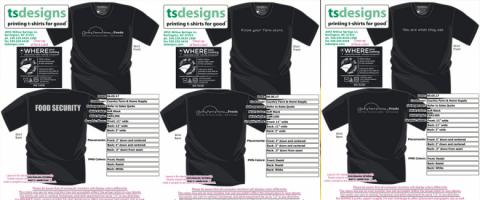 Vote On Our New T-Shirt!
We are designing a 2017 summer T-shirt to celebrate the launch of our new NC grown and milled, Non-GMO feed.   Once we have chosen our new design, T-shirts will be for sale in the store and also handed out FREE during our Buy a Ton, Get a Tee promotion!  (More details to come later.)
 
 Help us choose our design
Take our short two question survey to help us decide!
Have you missed previous newsletters about our new line of feeds?
Visit our Country Farm And Home Non-GMO Feeds page to learn more about how we are working to create a cleaner, more local, more affordable feed choice for our community of growers.