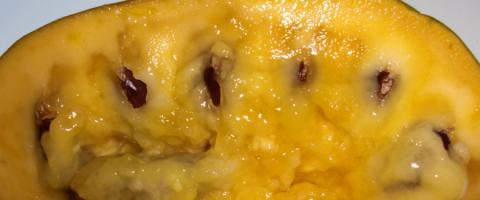 Come Taste the Paw Paw!
Saturday, August 30 @ 11:00am
Wynn Dinnsen of Full of Life Farms Nursery will be sampling his paw paw varieties and talking about the benefits of growing paw paws in our area.  The paw paw, a tropical tasting fruit similar to a mango or banana, is the only fruit containing every essential amino acid.  Native to North Carolina, the paw paw tree is more disease resistant and hardy than many other edible fruits we try to grow locally and would make a great addition to any edible home landscape or farm.  Wynn has been working since 2009 on analyzing his orchard of 280 paw paw trees to select for flavor and seed to pulp ratio.  His trees will be available for sale at the event and throughout the fall at the store.