Posted January 23rd, 2022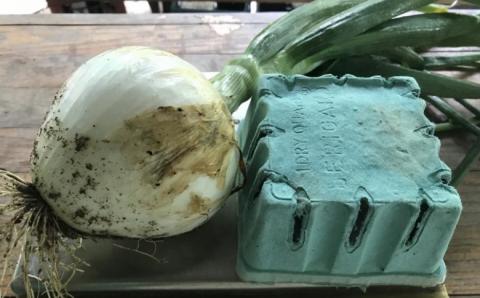 dixondale bUNCHED onions AND dUTCH vALLEY oNION sETS arriving in February
PLEASE NOTE:  Update as of January 23, 2022
All orders have already been placed for Spring 2022.  The order form and information below should only be used as a resource.  If you did not order, we will have extra onions arriving in February for you to choose from.  
 Dixondale Farms grows bunched onions for bulb onion production.  Local growers and market gardeners all agree that their stock yields the biggest, best bulb onions around and we want to make sure we're on the ball for 2022 with this order.   The onion bunches will be available in Spring 2022 only.
We have already placed our master order for Spring 2022 bagged onion sets with Dutch Valley Farms.    If you want large amounts (multiple 30lb bags), please check with Hillary first to find out whether we have availability to meet your needs.
Before you decide on what you want, there is a document below explaining onions a bit; they are a tricky crop if you are not familiar with how to select which variety to grow, what kind of planting stock to select and when to plant.  This document answers those questions.  From there, check out the 2022 Spring Onion Varieties & Pricing.