Posted November 30th, 2020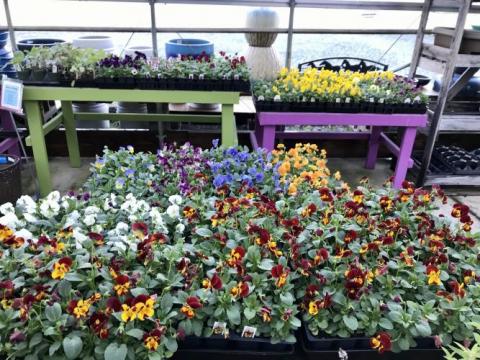 no more plant shipments planned for this fall
pLANTS ARE BASICALLY SOLD OUT AT THIS POINT.   WE HAVE BULBS IN THE SHOWROOM, BARE ROOTS ARRIVING IN THE DEAD OF WINTER, AND THEN LOOK FOR SPRING PLANTS TO START ARRIVING LATE FEBRUARY / EARLY MARCH (WEATHER DEPENDENT).
We Will Continue to Update Our Plant Availability List Linked Below
By Friday or Saturday, we will update the spreadsheet below with what is still available in our garden center.  It will at least give you a relatively accurate view of availability, although keep in mind that plants sales have been brisk this fall.   We note on the spreadsheet below when future arrivals are anticipated and when certain plants are winding down for the season, so reading this document will give you the best understanding of the flow of plant material in and out of our store so you can plan your purchases accordingly.