Posted September 22nd, 2022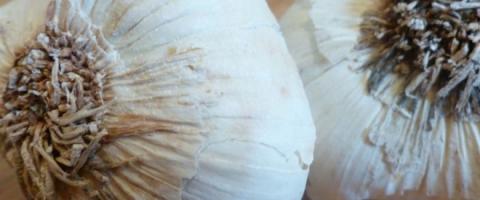 Update as of September 22, 2022
Garlic shipments will start arriving next week.  We have ordered from several growers across the country, so it will take us awhile to sort through orders and stage extras for sale in our showroom.   Please be patient with us!  We are not taking additional garlic orders because at this point it is getting confusing as we prepare to receive shipments.    If you still need to secure garlic for your garden, the best way to stay up to date on "extra" garlic is to folllow us on Instagram.  We will let you know Instantly (LOL) when extra garlic is released for sale!
If you preordered, we will contact you via email to let you know when your order is here and ready to pick up.  So stay tuned to your email.  If you don't hear from us by mid-October, please call us.   
Garlic, Onions, and Shallots
No shipping of seed garlic; store pickup or delivery only
Estimated Arrival Time of stock: 
Elephant Garlic: FALL ONLY, Mid-September 
Garlic:  FALL ONLY, Mid-September-October
Onion Sets:  Mid-September for fall plantings, February for spring plantings
Onion Bunches:  SPRING ONLY, Late February 
Shallot Sets: FALL ONLY, Mid-September 
How Do You Place An Order?
Simply email us a list of what you want to info@chathamfarmsupply.com
We will enter your order and email you a confirmation for your records.  Then, we'll reach out by phone or email once your alliums arrive.   If your alliums arrive at different times, we will give you the option to pick up as product arrives or have us hold your order everything is available.
No pre-payment is necessary except for large garlic orders.   
Garlic orders of 20lb. or more require a $10/pound deposit.