Posted September 9th, 2020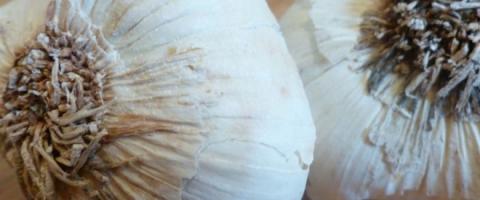 Garlic, Onions, Shallots, and Flowering Bulbs
It's Open Season on Fall Garlic, Onions, Shallots and Alliums, y'all!
No shipping of seed garlic; store pickup or delivery only
Update as of September 9, 2020 - German Hardy Organic certified garlic from Eastern, NC has arrived and is now available.   We are still waiting on other garlic varieties to arrive over the next couple of weeks.   You can look over the catalog below and reserve specific varieties as long as we have availability.   Some varieties are starting to run short.   
Estimated Arrival Time of stock: 
Elephant Garlic:  BEST PLANTED IN FALL, Mid-September for fall plantings,  February for spring plantings
Onion Sets:  Mid-September for fall plantings, February for spring plantings
Shallot Sets: Early to Mid-September for fall plantings, February for spring plantings
Seed Garlic:  FALL ONLY, Mid-September-October
How Do You Place An Order?
Simply email Hillary a list of what you want or call in an order to the store.  hillary@chathamfarmsupply.com
We will enter your order and email you a confirmation for your records.  Then, we'll reach out by phone or email once your alliums arrive.   If your alliums arrive at different times, we will give you the option to pick up as product arrives or have us hold your order everything is available.
No pre-payment is necessary except for large garlic orders.   
Garlic orders of 25lb. or more require a $5/pound deposit.