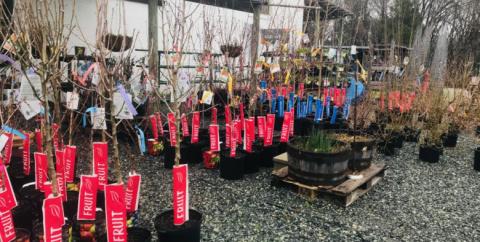 Fall Fruiting Plants
Accepting Orders NOW!
Fall and Winter are the best seasons to plant perennials.  
Even though above-ground growth ceases, below ground there is still a lot of activity as root systems take this time to get established, develop and get ready for spring.  
We have a shipment of all kinds of fruiting perennials scheduled to ship this fall as soon as temperatures are steadily in the 70's.  
The exact date of arrival will be announced when we are sure these plants won't burn up in transit!
See the PFD Order Form below for this fall's selections.  Let us know what you want early to ensure your supply!
We will confirm your order via email confirmation.
If your needs exceed our current order, the sooner you let us know, the sooner we can add on additional items as supplies last.
Submit orders in person at the store or via email to <hillary@chathamfarmsupply.com>