Posted February 20th, 2015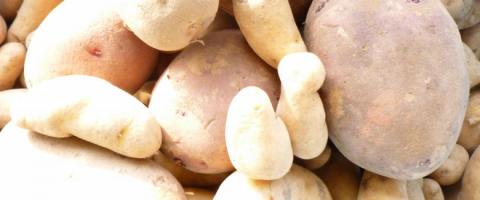 Don't miss out on what has become the biggest event of the year at Country Farm and Home.  We have 15 varieties of organic seed potatoes in stock while supplies last!  From German Butterballs to Purple Majesties, this is your chance to get the seed stock you need to grow whatever color or size potato your heart (and belly) desires.  Many are already spoken for through presales that have been going on since November, but we also ordered in a few extras of most varieties to service our walk-in customers.  Come check out the selection, or better yet, call or email in advance and we can put some aside for you.  These go fast, and you don't want to miss out!!!  See our price list and variety list at the link below.  
And... as always we have plenty of conventional yukon gold, red pontiac, and white kennebecs at our low price of $0.59 per pound or $20.95 per 50lb. bag.