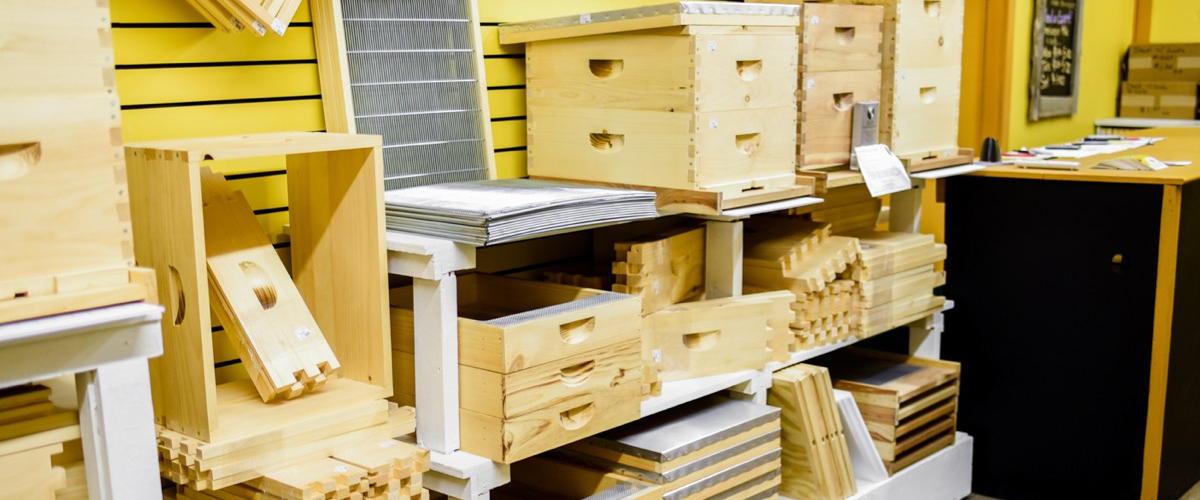 You will find plenty of woodenware, hard goods, and all of the accessories you need in our bee room.  We sell both unassembled pieces for the DIY crowd as well as assembled woodenware, and frames with foundation for grab and go convenience.  You can also book packages, NUCs, and queens through us.   See details below.
Are You New to Beekeeping?
You may be surprised at the challenges today's beekeepers face.  From pesticides sprayed on a neighbor's land to varroa mite infestations in the hive, it's not easy keeping bees.  The good news is, Chatham County is fortunate to have a stellar group of beekeepers in the Chatham County Beekeepers Association who devote countless hours to mentoring, teaching, and counseling new beekeepers.   If you are interested in beekeeping, we encourage you to join this group (or a group near you if you are reading this from afar) before you start buying equipment and bees.  It will be much easier to determine what you need after buddying up with an experienced beekeeper and learning the ropes.   We do sell some instructional books in the meantime if you want to get your feet wet!