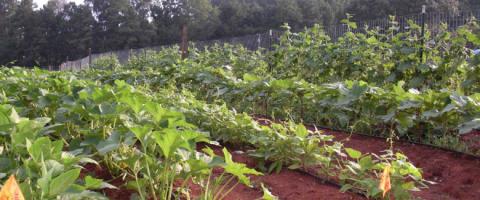 Sustainable Ag Catalog Below
This catalog is a product guide for our farming, homesteading, and avid gardening customers.   It does not, however, offer a complete listing of all products available in our store.   We are a full service feed, seed, and farm supply store and carry much more than what can be printed in this catalog!  Fencing prices and seed prices can be found on separate sections of our website.  For other product information and/or pricing, please don't hesitate to call or email us.   Also, we try our best to keep prices current in this catalog, but it is possible that some prices may occasionally change before updates are made to the catalog.
Bulk Pricing:  In general, a 5% discount is offered when buying minimum quantities of 10 at a time.    Soil amendments and potting mixes can be mixed and matched to reach the 10 bag minimum for the 5% discount.  Additional discounts are also typically available for ton purchases.  Ton / pallet / case pricing is typically 10% off unless otherwise noted.   
A Special Note to Our Organic Certified Customers or Those Seeking Certification:  Although all of the products in this catalog contain natural ingredients, that does not always mean they have been approved by a certifying agency.  Please use caution when choosing inputs for your farm, and when in doubt, ask your certifier.  If you are interested in certification but do not have a certifier yet, we recommend contacting Carolina Farm Stewardship Association.  CFSA offers a free consulting service to assist growers in navigating the world of organic certification. 
Want a paper copy?  We understand that sometimes it's easier to circle, highlight, and take notes in a paper copy of a catalog.  Feel free to call us and request a paper catalog through the mail or ask for one the next time you are in the store.  We usually have a few extra available.