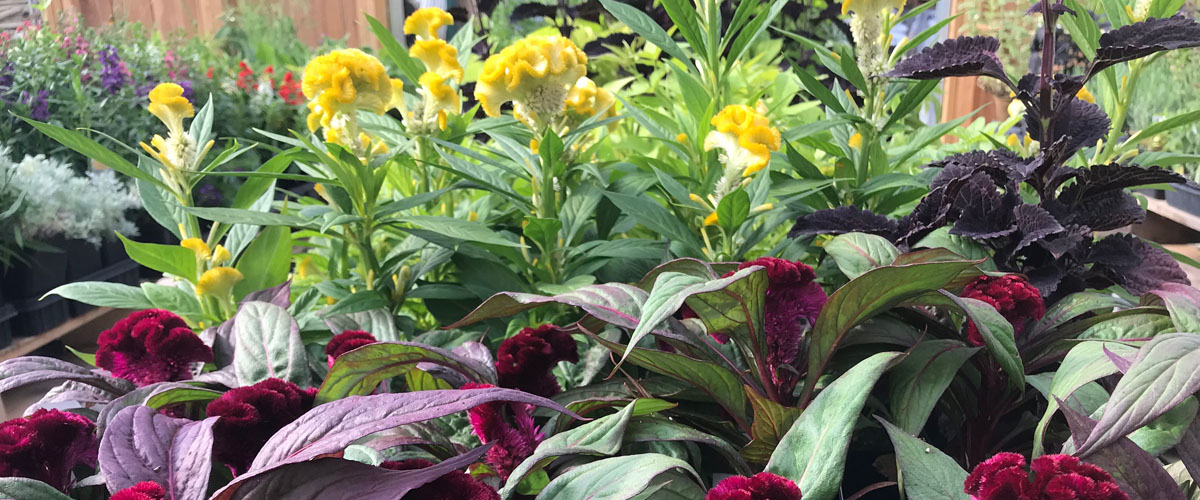 Whether you are growing food for your family, attracting wildlife, or decorating your landscape, we strive to have plant material that is locally and responsibly grown, well adapted for our area, and unlike what you would expect to find at the box stores.
Be sure when you come check out both of our plant areas.   When you first enter the property you'll see a greenhouse directly in front of our store.  During peak spring and summer seasons, also keep plants on the South facing side of our building as well, just beyond the wooden ramp.
Want to know what's new in our garden center? 
Subscribe to our newsletter at the bottom of this page!  We routinely update a list of available plants and post it to our newsletter.   If you follow our newsletter, you'll also know when to participate in seasonal orders for fruit trees, native bare root plants, and crops such as strawberry plugs, potatoes, sweet potato slips, and garlic.