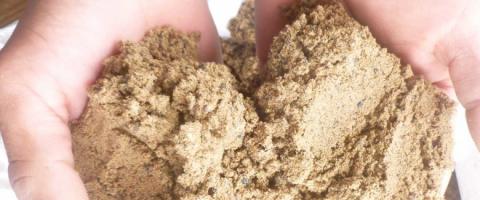 Our bulk feather meal bagging days are fun for everyone; well, maybe not Antonio, Ruben, and Victor who are doing most of the bagging, but everyone else!  We bring in feather meal 6-8 times each year, depending on demand, and bag it right here in front of our store, the old fashioned way, with a shovel, a little sweat, and a scale. Farmers who come down on this day to pick up feather meal can buy in at the best price by bringing their own containers.  We put feather meal in pickle barrels, ton totes, large nursery pots, old feed sacks, and about anything else you can imagine.  Loading up on the bulk day means you'll defray the cost of our bags and labor which we allocated to our bagged product that we sell in the store all of the time.  
Are you a certified organic farmer?
Our feather meal has been approved by many certifiers in our area and has been used on several of the certified organic farms in this area.  Please note we have not certified this feather meal ourselves, but we can provide the necessary information from Tyson rendering plant in Harmony, NC (where the feather meal comes from) for a farmer to share with her certifier. Here's a flow chart from Tyson of the process the feather meal goes through which would be a starting point for any certifer. Let us know if you need any information beyond this, and we can get it to you.   You should always check with your certifier for approval before using any non-certified product on your farm.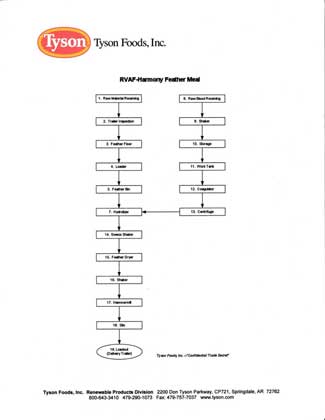 The best way to know when our bulk bagging days are scheduled is to get on our Farmer's Newsletter.  We send an email each time we schedule a date.