Posted December 11th, 2018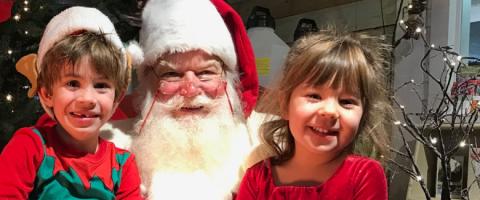 Santa is Coming to Country Farm & Home!
Saturday December 15, 10am - 1pm
There's no need to leave town to visit Santa and start your holiday festivities!  Santa will be at our store for the 2018 holiday season!  A visit to see Santa at our farm store promises to be a truly down home, country delight!  December 15 promises to be a special treat for little ones as Santa may periodically lead youngsters in songs and share Christmas stories.  If your child is afraid of Santa, or you are tired of the commercial shopping mall Santa scene, this experience will prove to be different! 
This is a completely free event.  Bring your own cameras.  We are excited to celebrate the holidays with our friends and neighbors!
Complimentary cocoa, apple cider, & homemade cookies will be provided!