Posted September 23rd, 2023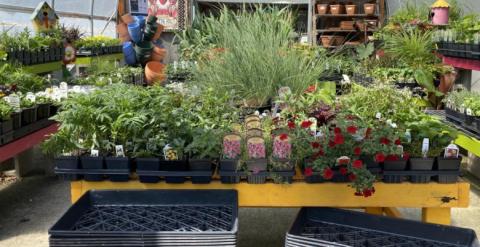 FALL'S ON THE WAY...
Fall vegetable transplants have landed and are rolling in every week!  Even though the heat just won't let up, it's time to get these started if you want them to make before things cool down too much.  Brussels sprouts, broccoli, cabbage, cauliflower, kale, kohlrabi, mustards, swiss chard, lettuces, spinach, endive, radicchio and leeks are here now.  If you need some shade cloth and irrigation supplies to help you get them through the heat, we've got those, too. 
Plants arrive weekly through October.  More veggies, annual bedding plants, perennials and a load of fall fruit trees are all in the queue.  Check out our list below of what is has arrived and feel free to call before you head our way to make sure what you're after is still available.   
Follow us on Instagram @ country_farm_home to be the first to know about our newest arrivals!