We Offer Bulk Mulch, Compost, and Topsoil
Feel free to pull up with your truck or trailer and buy in bulk by the tractor scoop, or ask us to deliver in our single axle F350 dumptruck.   
Tractor Scoop = 1/2 cubic yard.
Store delivery is based on mileage from your house to the store.  See details below as to how much our truck can haul per load.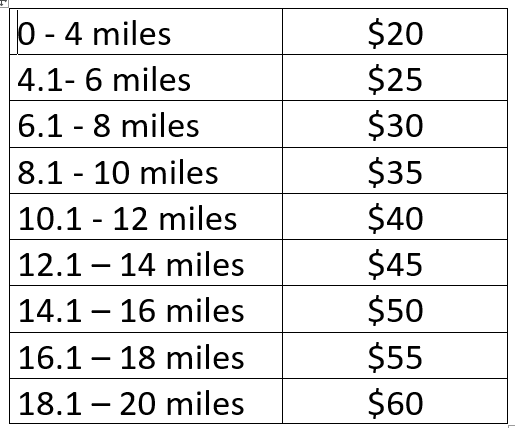 Sorry but we do not deliver bulk mulch, compost, or soil beyond a 20 mile store radius.
Bulk Mulch - $12 / scoop
We carry one type of mulch - triple shredded hardwood mulch from Elkins Sawmill.   This mulch is simply made from the debarking process in a sawmill and as such is organic in every sense of the word.  We have worked with organic certifiers to have this mulch approved to be spread on certified land.   We move through loads of mulch quickly as does Elkins so you can be assured our mulch will always be fresh with good color and will hold up well in your landscape. 
Our truck can haul up to 8 yards (16 tractor scoops) of mulch.
Bulk Compost - $18.50 / scoop and Topsoil - $23 / scoop 
Our Compost and Topsoil both come from Brooks Contractors out of Goldston.  Brooks Contractors is a family owned and operated business of farmers who understand soil science, and as such their products are trusted by farmers throughout our community.    We stock their BR-1 Compost and BR-4 Topsoil.  Their topsoil is a 50/50 blend of compost and topsoil.   
We recommend choosing compost when you are planning to amend existing soil and choosing topsoil when you want to create a new bed of soil and plant directly into it.  
Our truck can haul up to 5 yards (10 scoops) of compost.
Our truck can haul up to 4 yards (8 scoops) of topsoil.
How do you know how much you need?
1 cubic yard (2 scoops) = 27 cubic feet
To calculate your needs, first determine how deep of a layer you want your mulch, compost, or topsoil to be.   
Examples:
3 inch depth = 0.25 feet
4 inch depth = 0.33 feet
6 inch depth - 0.5 feet
Now remember elementary school math?  Length x width x height gives you volume.   So just calculate your surface area (length x width) of what you are covering and then multiply by the desired depth.
Example:  Let's say you want to add topsoil to an 8' x 4' raised bed box that is 6" deep.   8' x 4' = 32 square feet x 0.5 feet deep = 16 cubic feet
Since 1 yard is 27 cubic feet, we recommend rounding up and getting a yard so you make sure you have enough.  You always can find a few more spaces to put the extra!