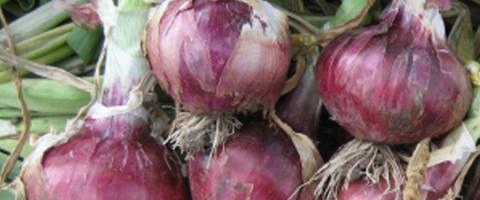 Now Sourcing Onions from Dixondale!
Order Bunch Onions
Deadline: End of Day This Monday, March 22nd
We learned this week that Bonnie Plants will not be offering onion bunches this year nor will continue to in the future.  Way to go Bonnie Plants for giving us some advanced notice... NOT!    No worries; we talked to Dixondale Farms and they have us covered.  We are putting together a group order with a rush deadline to ensure these get in the mail and to us in a timely manner. 
 
We need your order by end of day this Monday 03/22/21.
Our order will be placed with Dixondale mid-week.

ONION SETS BY THE BUNCH
$4.50 per bunch - 70 plants per bunch (average) 
$85 per case - 30 bunches per case
Shoot us a quick email at melinda@chathamfarmsupply.com with your order and include the following information:
Name
Phone Number
Number of bunches or cases per variety
No deposit is needed, but consider your order as a firm commitment.
We'll be in touch once they arrive to let you know they're here and ready for pickup