Posted October 22nd, 2022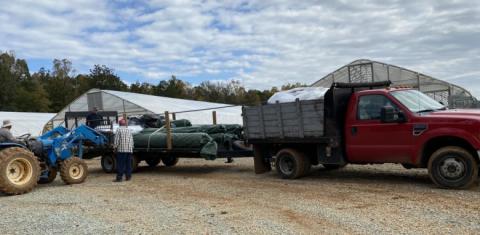 Local deliveries within 20 miles of the store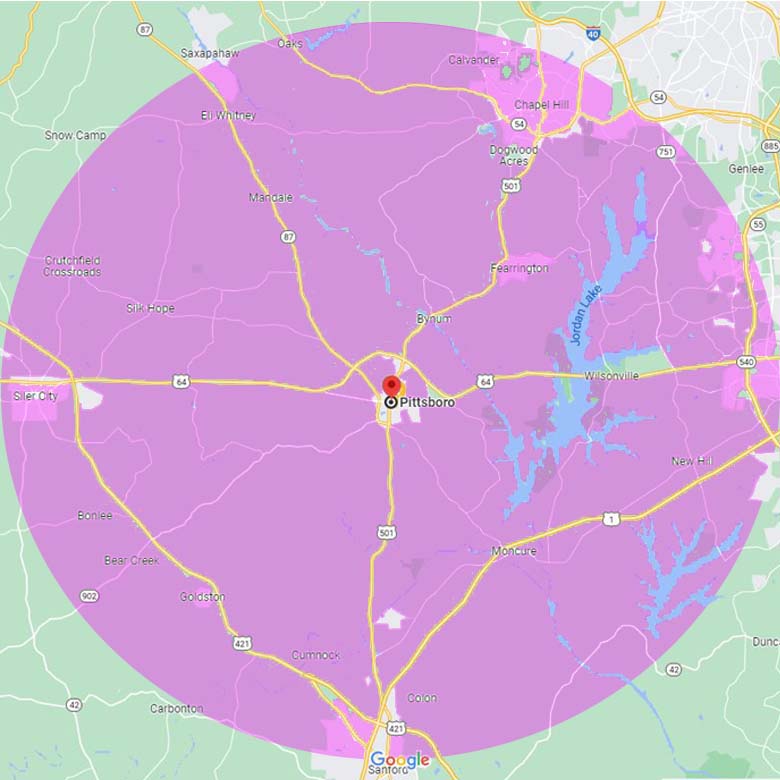 How do you arrange a delivery?  It's easy!  Simply call the store at 919-542-3353, place your order and pay by card over the phone or let us know if you'd prefer to hand a check to the driver.  Currently we are handling deliveries on a first come, first serve basis and trying to keep two drivers rolling when we can.  Sometimes we can get to you same day, but as a rule, expect a 2-5 day wait time on delivery.     We have an F-350 single axle dump truck and can pull a 16' or 20' trailer if needed.   So if you need 10,000 pounds of soil amendments, fencing and gates for your pasture, a driveway pipe, or a load of hay to stock up for the winter, we can do that.   Our truck has a dump bed so we can also haul and dump bulk mulch, compost, and topsoil.   For pricing and more information on mulch, compost, and soils, click here.   
 
Delivery Fees for normal delivery are as follows: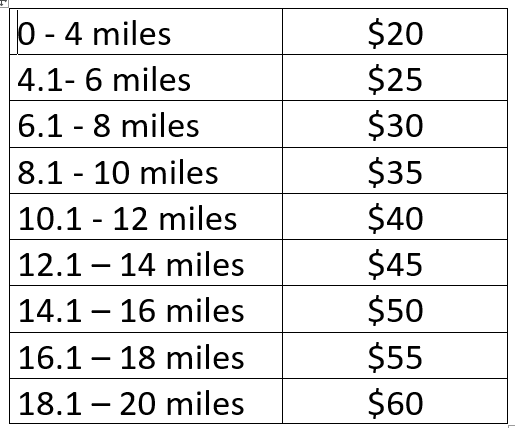 Please note that a "normal delivery" is one where we can send one driver who can quickly unload and be back on the road.  If we have to send additional manpower for heavy lifting, unhitch trailers on your property, and in other ways extend our stay and labor at your farm, we will need to adjust the delivery fee accordingly.    We also sometimes deliver beyond a 20 mile radius for larger orders.  To inquire about these special circumstances, email melinda@chathamfarmsupply.com, or call the store and ask to speak with Antonio.   
Hay Deliveries
(updated as of March 22, 2022)
Hay deliveries are special in that they require extra time and labor.   The following additional fees apply when delivering hay and expected to unload and stack in the ground floor of a barn or shed.   Please call to inquire about any additional fees applicable for use of a hay elevator and loft storage. 
0-20 bales - standard delivery fee
21-40 bales - standard delivery + $10
41-60 bales - standard delivery + $20
61-80 bales - standard delivery + $30
80+ bales - standard delivery + $40
Bulk Farm Delivery routes
Our Northern Orange Delivery Route (Hillsborough, Hurdle Mills, Cedar Grove, Rougemont, Bahama, Timberlake) occurs on the 2nd and 4th Tuesdays of the month.
Our Concord and Surrounding Areas (Ramseur, Franklinville, Asheboro, Richfield, Mt. Pleasant, New London, and Group Stop at Elma C. Lomax Incubator Farm) occurs seasonally.
We are expanding farm deliveries to other parts of the state.  Are you interested in us coming to your agrarian community?   Take our survey!