Posted September 24th, 2022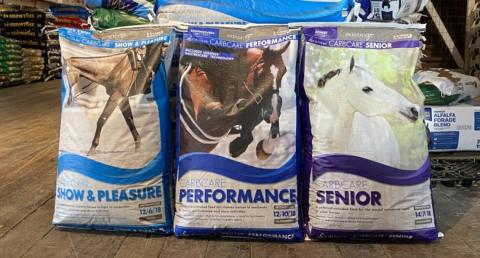 Family-Owned Supporting Family-Owned  
A few years ago, Southern States sold its feed division to Cargill.  Since then, Cargill has slowly discontinued several of the Southern States branded feeds and replaced them with their "box store" brands.   The latest line of feed on the chopping block is Legends Horse Feed.   As of October, Cargill will no longer mill Legends.  They are encouraging stores to replace Legends with their line of Safe Choice feeds.   Safe Choice is not identical to Legends.  We have decided not to make this transition.  We feel that Cargill has repeatedly demonstrated their loyalty to large corporate retailers like Tractor Supply over small independent stores like ours. 
We would much rather support a local, family-owned business like ours.   Coker Feed Mill is a third-generation family feed mill in Goldsboro, NC.  We already buy poultry feeds and a few grains from them, and have found Coker to be customer service oriented, price conscious, focused on quality, and super helpful.  We are excited to bring in a few of their Amber Grains horse feeds to replace the Legends feeds we currently stock.  
Our next truck from Coker will arrive here on October 4.  Please note that we will begin stocking the following feeds at that time.