Posted November 9th, 2023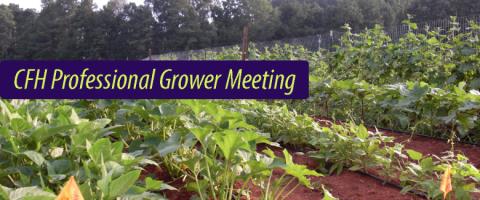 Country Farm & Home Professional Farmer Meeting
Tuesday, November 14
1-4pm @ the Chatham County Agricultural Center
Please note that registration is now closed for in-person attendance.  You can still register to participate via Zoom.
This meeting is for career farmers of livestock, field production and/or greenhouse production.  Whether you are well-established customers within our community or are developing a new relationship with us, we want to hear from you!  We are partnering with Seven Springs Farm Supply to host our first ever professional farmer meeting.  We believe in the synergy of getting good people together in a common space and the power that can come from sharing with one another.  In this meeting we will focus on:
 How are WE growing? 
Country Farm and Home and Seven Springs Farm Supply leadership will share what we are doing now and planning in the future to serve farmers and support a thriving regional food system. 
How can we help YOU? 
We want to hear from you to ensure our plans for growth best align with your needs.   What are you having difficulty sourcing?  Can we assist with more group ordering and purchasing to keep costs low for all?  How can we provide you with better answers and resources?  How can we improve your shopping experience?  How can we deliver supplies to your farm in the most efficient way possible?
How can Y'ALL help each other?  
Prior to the meeting, we will be generating a list of biggest farming challenges (based on your feedback – see below).   Upon registering for this meeting, you will let us know your greatest struggle and your greatest success from the list that was generated by our community.   Based on your response, you will participate in two breakout groups, one in which you will help other farmers and one in which other farmers will help you.
The first two parts of this meeting will be available for participation both by Zoom or in person.   The third portion of the meeting will only be available for in-person attendees.   We encourage in-person participation if possible. 
Still have Questions?