Posted January 14th, 2023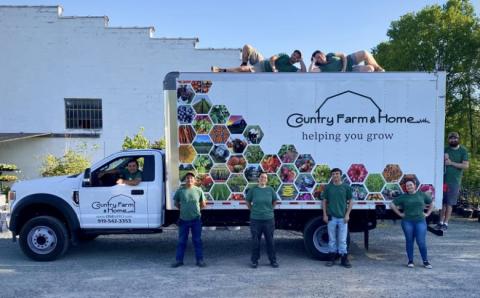 Our Northern Durham Delivery Route includes the following communities: Northern Durham, Oxford, Henderson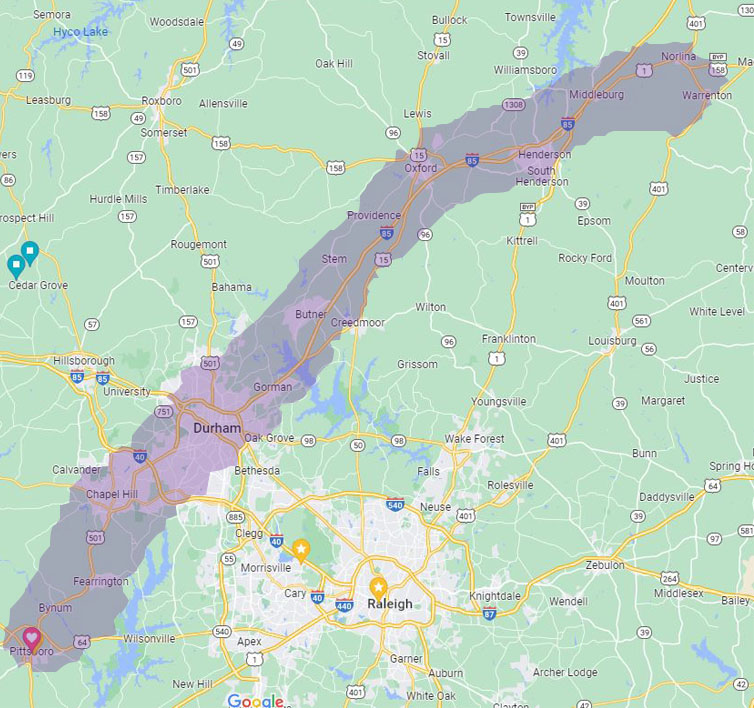 Rules of the Road
Delivery Requirements for On Farm Deliveries 
We need enough room to turn around on packed ground/gravel with a 16' box truck so we won't get stuck.  Please keep all limbs trimmed over your drive so we don't damage our box truck!
What Can Be Delivered?
Basically anything we carry in the store with the exception of bulk mulch, compost, topsoil, live plants, and live animals (not joking).    Unfortunately, we don't have enough time and manpower to put all 5000 skus in our store online.  It's worth a visit to the store at least once to see what is possible!  Vegetable producers will likely be interested in a copy of our Sustainable Ag Catalog.   Livestock producers will likely be interested in our line of locally grown and milled Non GMO Feeds.
How to Order
Email your list to melinda@cfhsupply.com.  We will respond within 24 hours to confirm receipt of your order.  You will receive an order confirmation once the order period has closed for a delivery cycle.  This will also give you an estimated time of delivery on the delivery date.   We ask that you check over this order for accuracy before the delivery date.   
How to Pay
We prefer check or cash payment upon delivery.  If you prefer to pay by credit card, you can call payment into the store after your receive your official order confirmation.  For routine customers, we also now have the ability to coordinate payment through an ACH bank draft.   Email melinda@cfhsupply.com if you are interested in more details about ACH payments.
How to Receive Reminders about Upcoming Deliveries
Send an email to melinda@cfhsupply.com and ask to be added to the Northern Durham County Delivery Route email list to receive order reminders and deadlines.  
Potential delivery schedule adjustments:
This delivery runs in tandem with our pick up of our Non GMO Feed at Bender Farms.  Hiccups with the milling process may shift the delivery date occasionally.   
IMPORTANT:  We send out routine email reminders before each scheduled trip.   Please let us know if you'd like to received these reminders by emailing melinda@cfhsupply.com.   Note:  This email list is different from our email newsletter.   It's also a good idea to subscribe to our email newsletter so you know when we are collaboratively ordering seasonal supplies and crops for farmers.  You can join our e-newsletter at the bottom of this page.