Posted October 23rd, 2022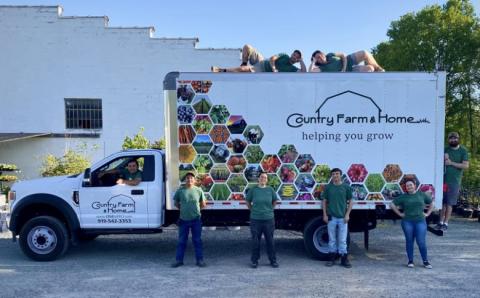 We Are Expanding Our Farm Delivery Service!
With the purchase of our 16' box truck and additional staffing, we are equipped to expand our farm delivery routes to service other agrarian communities in North Carolina.   We are open to building delivery routes from Hwy 77 to the North Carolina Coast, from the Northern to the Southern North Carolina borders.   Growth will be carefully planned and executed so that we can continue to provide quality, expert service.  Priority will be given to areas with the greatest demand.   Adding one community at a time, we are committed to helping small farms across our state grow better!
Are you interested in us delivering to your farm?
DO YOU:
Farm in an agrarian community with other growers in close proximity?
Know at least three other farmers in your area who would be interested in our delivery service?
Have a driveway and/or hard packed surface capable of us turning around a box truck or know someone locally who would be interested in hosting a group stop?
Take our Country Farm and Home Farm Delivery Survey and spread the word to friends and neighbors.  We will add routes to areas with the most demand first!  
Current Delivery Routes: