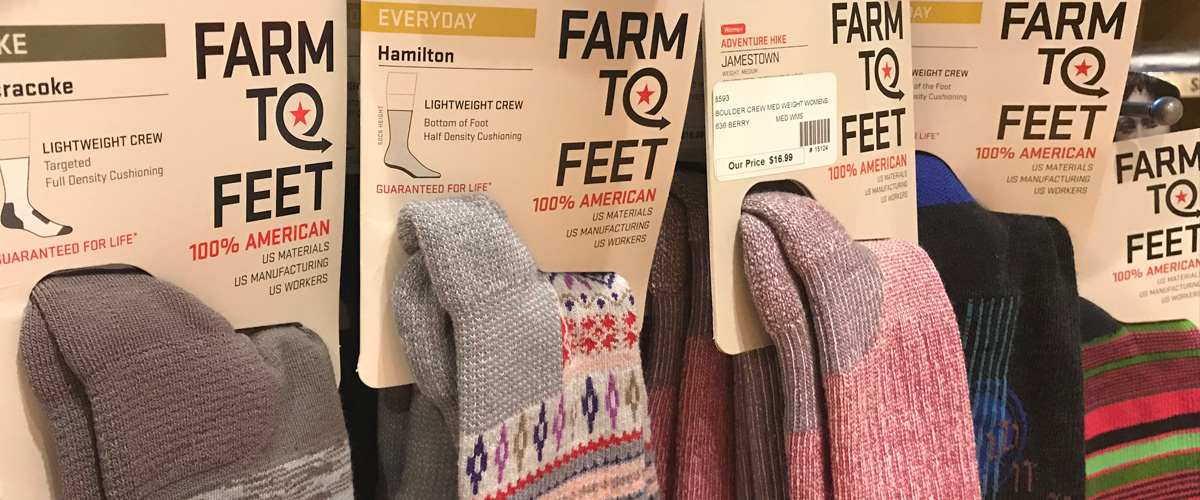 Whether it's the fun and whimsical chicken boots from Sloggers or the rugged durability of Ariat workboots, we have footwear to keep you moving with every season.  We carry insulated, waterproof boots for winter wear and lightweight, breathable clogs and work boots for the summer. 
We have tried and true Carhartt pants, shirts, outerwear, gloves and socks to keep you outfitted for your work day as well as hats with UPF 50+ protection to keep you safe in the sun.  
Our growing focus is on supporting NC textiles!  We now carry Farm to Fork socks which are made here in North Carolina!  We also are proud to have a growing line of Country Farm and Home branded T-shirts made by TS Designs in Burlington.  We use their Cotton of the Carolinas T-shirts which are completely traceable from dirt to shirt and all within a 600 mile radius from start to finish!