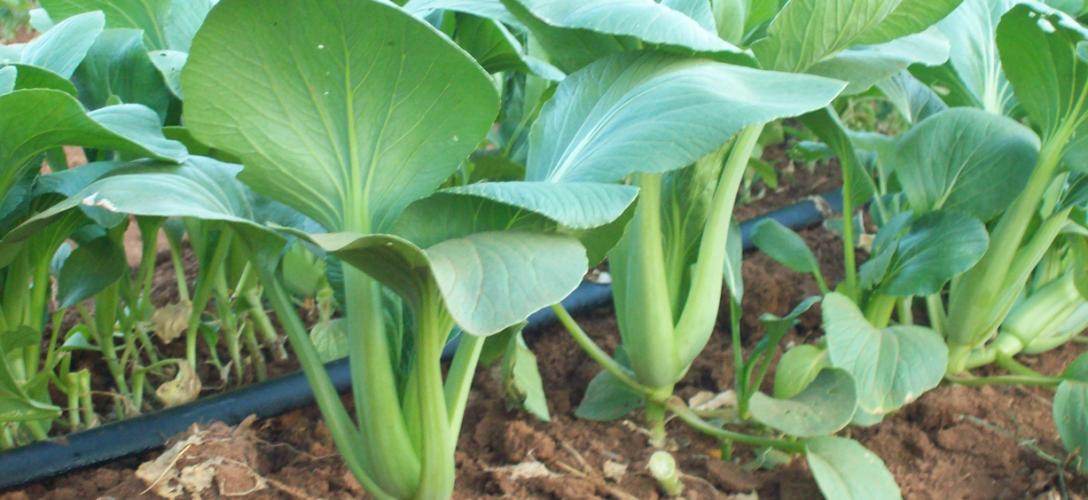 From big bags of natural soil amendments like bone meal, blood meal, and greensand, to quality organic potting media, we have what you need to get your produce growing!  Want to feed your soil?  We have microbes, too!  And don't forget biologicals and natural controls for those unwanted critters and diseases in your garden space!
As our customer base of organic farmers grows, so does our product line of tools and other supplies.  We have quality tools from Earth Tools, Johnny's and Gulland Forge Broadforks.  We carry seed from Sow True, High Mowing, and Bakers Creek.  We are the North Carolina Agribon row cover dealer.  We stock silage tarps, ground covers, and shade cloth in common sizes, but we can special order just about anything.   
By catering and purchasing for the larger professional growers, everyone benefits.  Home gardeners will find our prices to be reasonable and our selection vast because we are able to buy in bulk and move large volumes of garden inputs and equipment both at a scale for a larger farm and even a container garden on a small deck.
For more detailed information on product selection and availability, please check out our Sustainable Ag Price List.
Our Consultation Station
We added a third computer at our front counter with a couple of comfy tractor stools for farming and gardening customers with questions.  Hillary was once the farm manager for the CCCC Sustainable Ag program and is a walking encyclopedia of knowledge on plants, pests, and soil.  Kyle moonlights as a duck and chicken farmer and prior to working here had a wealth of experience working on farms across the county and beyond.  Our staff is here to help you with your needs!   Don't hesistate to ask!
We Offer Bulk buys for best savings!
Harmony
Harmony is our #1 selling organic fertilizer. We buy it by the truckload and sell it at the best price by the pallet.  It is a 5-4-3, OMRI listed, poultry based fertilizer made in New York at a family farm for laying hens.  Harmony offers the best value in multi-purpose organic fertility for your crops or pasture.
Potting Media By the Pallet
We buy truckloads of Sungro Professional Natural and Organic Potting Mix and Foxfarm Happy Frog Potting Soil.  Both of these soils are priced competitively by the pallet for greenhouse growers and farmers who grow their own starts. 
Feather Meal
We bring in feather meal on a trailer 6-8 times each year, depending on demand, and bag it right here in front of our store, the old fashioned way, with a shovel, a little sweat, and a scale. Farmers who come down on this day to pick up feather meal can buy in at the best price by bringing their own containers.  
True Organics Liquid Fish
True Organics liquid fertilizer (4-1-3) is a fish and molasses blend that can be used as a foliar application or fertigated through a drip irrigation system.  It is very consistent and does not clog.  We bring in True Organics in a 275 gallon tote and sell it by the gallon at our "fertilizer filling station".  Bring your own container or purchase a used, food grade 5 gallon jug or 55 gallon barrel.  We offer tiered pricing based on quantity purchased. 
Ecoblend Organic Weed Killer
This locally made natural herbicide surface kills plant material within hours and is an extremely useful management tool for farms, gardens, and vineyards.  We bring in Ecoblend in a 275 gallon tote and sell it by the gallon (5 gallon minimum) at our "herbicide filling station".  Bring your own container or purchase a used, food grade 5 gallon jug or 55 gallon barrel.  We sell smaller prepackaged containers as well if you want to trial this product before buying bulk.
Roscoe's Home Brewed Compost Tea
A bulk buy more suited to our local home weekend gardening community,  during peak gardening seasons (spring and fall), our good friend and local Jack-of-all-trades, Roscoe Farrell brews his special recipe of compost tea for our customers to purchase straight out of the brewer!  Roscoe (once the town's sewage treatment plant manager) knows microbes!  His special compost tea, brewed with worm castings, compost, molasses, and a splash of fish is sure to get your garden growing!   Once taken out of the brewer, compost tea has a shelf life of up to 4 hours, so plan to come by, get some, and pour directly on your plants.